Prof. Eric A. Stach
Robert D. Bent Professor of Engineering
Director
Chief Technology Officer, Co-founder, 2004 to present.
Hummingbird Scientific is a nanotechnology firm that develops and sells advanced scientific instrumentation for nanoscale manipulation and characterization.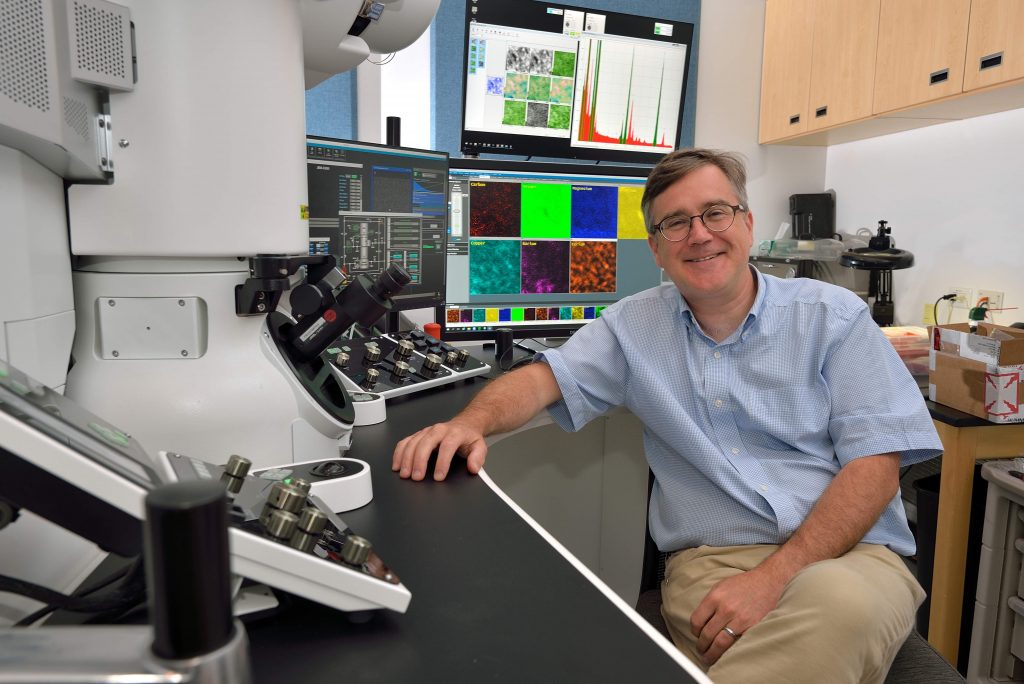 Biosketch
Before his appointment at Penn, he has held several different positions, including Electron Microscopy Group Leader at the Center for Functional Nanomaterials, Brookhaven National Laboratory, Associate and then appointed Full Professor at Purdue University, and Staff Scientist and Principal Investigator at the National Center for Electron Microscopy, Lawrence Berkeley National Laboratory.
His research interests focus on developing and applying electron microscopy techniques to solve a wide range of materials problems, with the most recent emphasis on catalysis, energy storage materials, solar photovoltaics, and nanostructure growth.
He is a Fellow of the  American Physical Society, the Materials Research Society, and the Microscopy Society of America, and recently completed a term as Secretary of the Board of Directors for the Materials Research Society.  He has received several awards, including being named an ISI Highly Cited Researcher (Cross Field) in 2018, the Microscopy Society of America's Eli F. Burton (Young Scientist) Award, and Purdue University's Faculty Scholar, Early Career Research Excellence, and the Reinhardt Schumann, Jr. Undergraduate Teaching Awards.  He is the author of over 250 peer-reviewed publications and has given over 200 invited lectures at conferences and university, government, and corporate laboratories.
He is also a co-founder and Chief Technology Officer of Hummingbird Scientific, a nanotechnology company that enables advanced experimentation for electron and ion microscopes.