Alumni: University of Pennsylvania
Alexandre Foucher
Biography:
Alexandre received a combined BS/MS in Mechanical and Industrial Engineering at Arts et Métiers ParisTech, France. He also completed a Master of Materials Science and Nanoengineering at Rice University in May 2017. He joined the group of Prof. Eric Stach at the University of Pennsylvania as a Ph.D. student in August of 2017.  Alexandre graduate in February of 2022, and is presently working in the laboratory of Frances Ross at MIT.

Research Interest:
His research focuses on in-situ and operando diagnostics using electron microscopy in order to understand the evolution of bimetallic catalysts under working conditions. He is also working on electron pair-distribution analysis. Alexandre worked as part of the Integrated Mesoscale Architectures for Sustainable Catalysis (IMASC), a Department of Energy sponsored Energy Frontier Research Center (EFRC).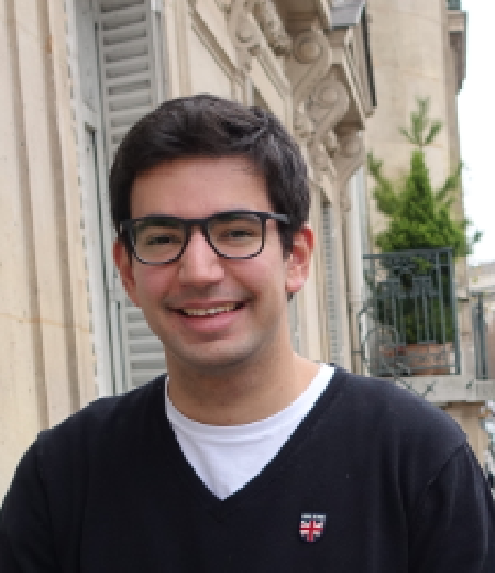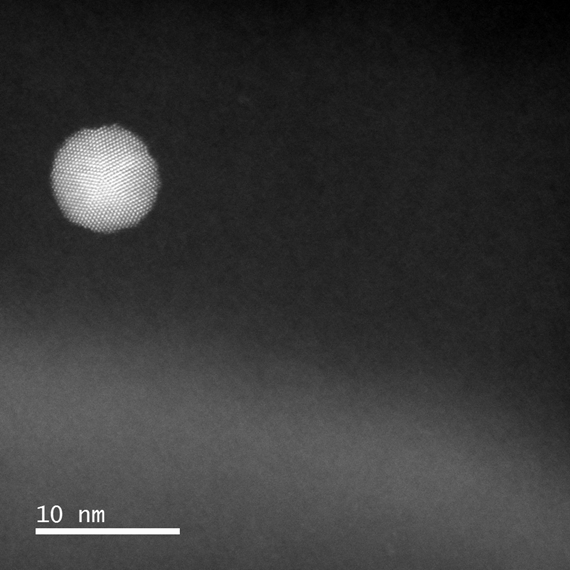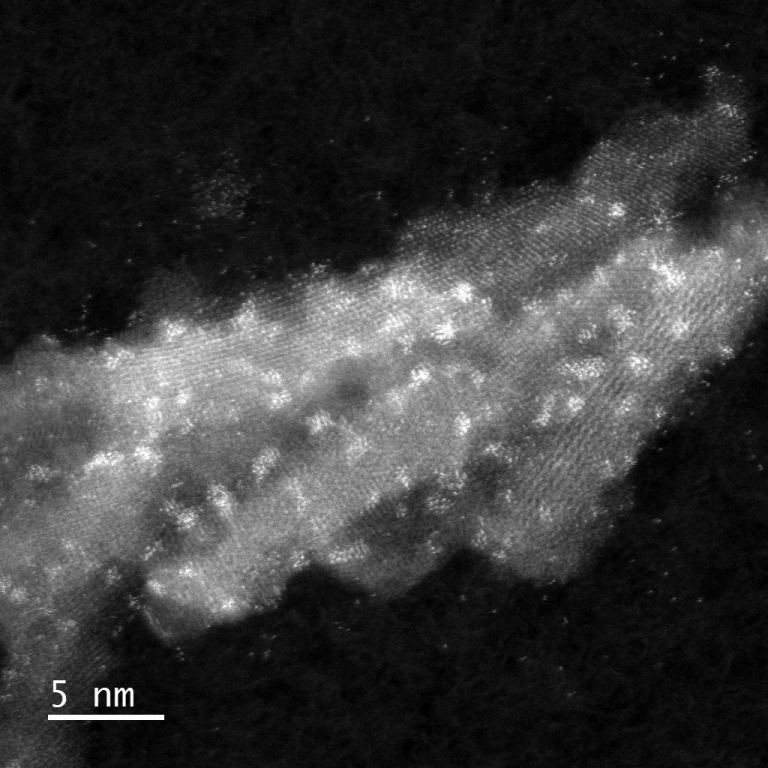 James graduated from Alfred University in Alfred, NY in May 2017 with a Bachelor's
degree in Glass Engineering Science. He joined the Stach group at the University of
Pennsylvania in August of 2017 as a
Ph.D. Candidate
.  James graduated in May of 2022, and is presently a post-doctoral researcher at the Argonne National Laboratory, at the Advanced Photon Source.

Research Interests:
James research focuses on the fundamental mechanisms of nano-scale coarsening in
systems of supported nanoparticles. Assisted by machine learning for advanced
image analysis, he use
in-situ
Transmission Electron Microscopy (TEM) to study local
particle interactions, and morphological evolution. This work has applications in the
field of industrial catalysis, where avoiding coarsening is essential for maintaining
the activity of nano-catalyst materials..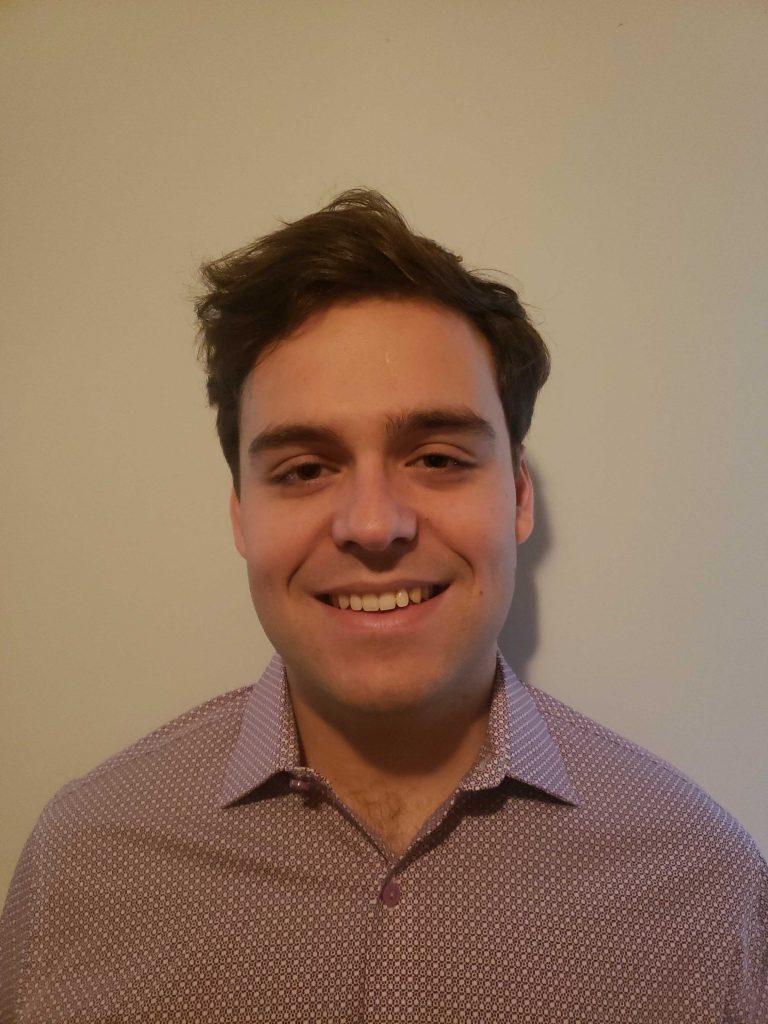 Dr. Rui Serra Maia
Biography:
Rui received his Bachelor's degree in Bioengineering from the University of Porto, Portugal in 2011. He went on to a Master's degree in partnership between the University of Porto and King's College London (UK) developing graphene-based drug delivery carriers (2013). He earned a Ph.D. from Virginia Tech, USA, in 2018, where he studied the relationship between the physicochemical properties of platinum nanocatalysts and their catalytic activity in the decomposition of hydrogen peroxide. Rui moved on from Penn November of 2021 and is presently a Senior Scientist and Group Leader of Electrocatalysis at the NET4CO2 Technology Incubator Laboratory in Portugal.
Research Interest:
His research interests focus on understanding how the physical and chemical properties of metal nanocatalysts evolve while they are subjected to electrochemical conditions used in technologically important processes. That involves the study of liquid-ion battery electrodes as well as chemical reactions, such as the oxygen and hydrogen evolution reactions. In this project, he uses and interprets data from a suite of techniques that include, ink-jet high-precision micro-deposition, scanning/transmission electron microscopy, electrochemical potentiometry, X-ray diffraction, photoelectron, and Raman spectroscopy. In a parallel project, he perform multi-variate analysis of catalytic rate data to model the kinetics and understand the reactions mechanism of important chemical reactions, such as methane upgrading to methanol and CO2 sequestration. He is advised by Prof. Eric Stach of MSE department.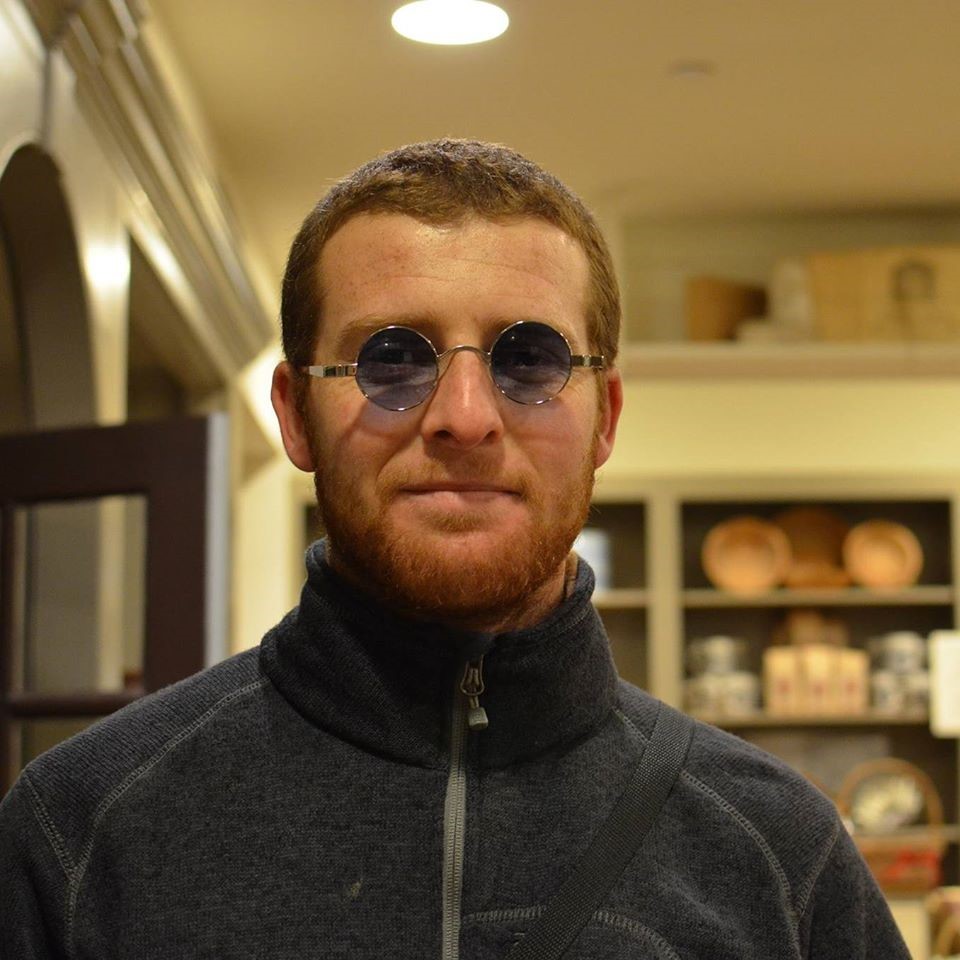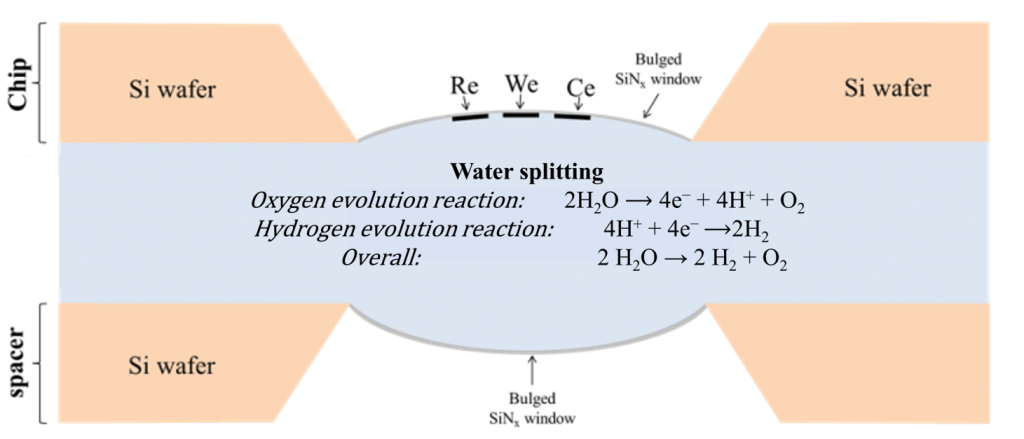 Email: pawankr@seas.upenn.edu; pawan.iit13@gmail.com
Google Scholar   LinkedIn     ResearchGate link
Biography:
Pawan obtained his Ph.D. in Materials Engineering from the Indian Institute of Technology (IIT-Mandi) situated in Mandi, India in 2018. He joined as a Postdoctoral Research Associate at the University of Pennsylvania in March 2019.  Pawan moved on from Penn in March of 2022, and is presently at IMEC in Belgium

Research Interests:
His research interests involve the exploration of 2D materials (TMDCs) and heterostructure devices. During his Ph.D., he focused on large scale growth of TMDCs via vapor phase techniques (CVD/MOCVD/Sputtering) with a focus on applications in optoelectronics. In the Jariwala and Stach groups, he is working to understand inter-diffusion and quantum-scale confinement effects using in-situ S/TEM methods, again with a focus on optoelectronic applications.
Pawan was  co-advised by Dr. Deep Jariwala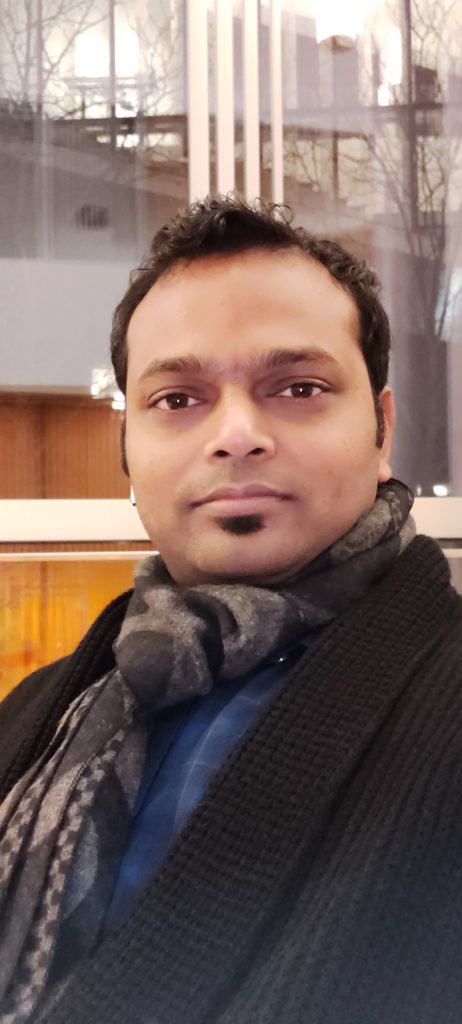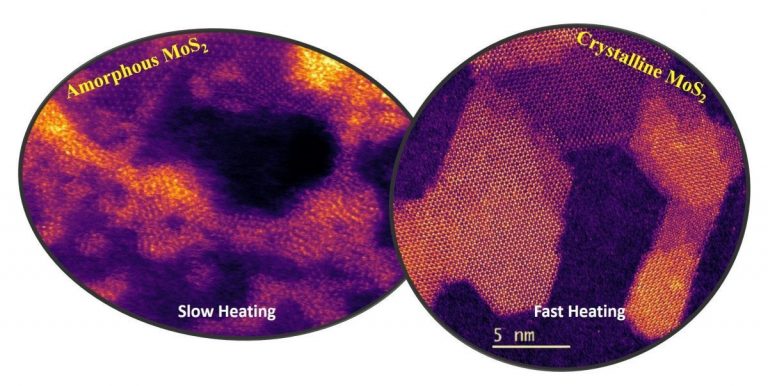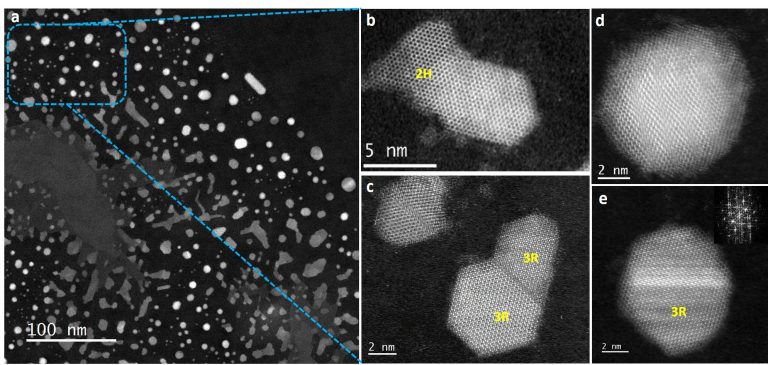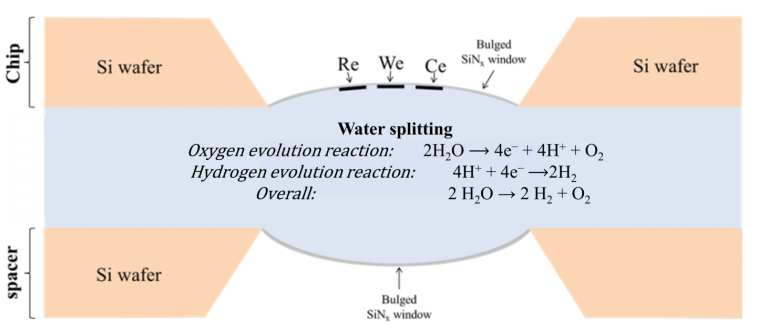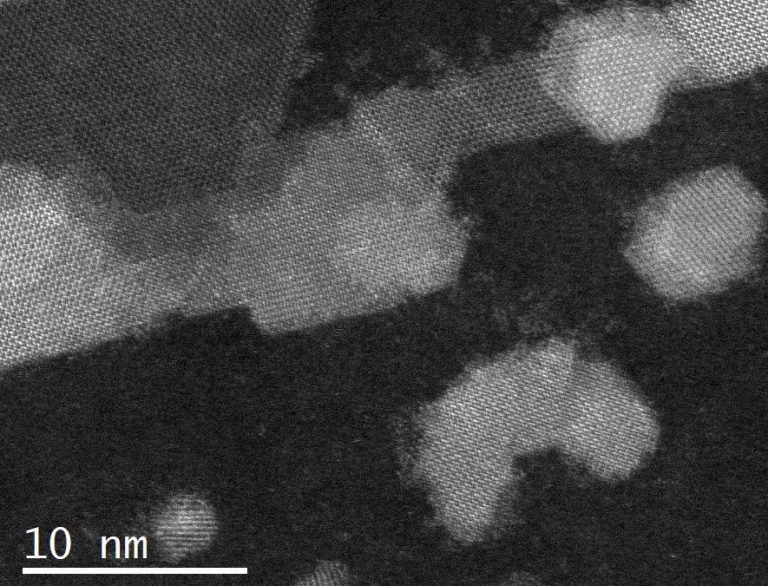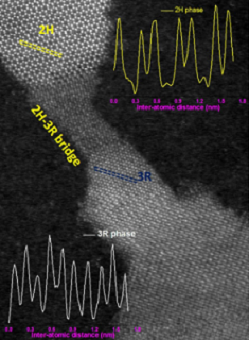 Biography:
Andrew Meng obtained his B.S. in Physics and Chemistry in 2013 from the California Institute of Technology. Andrew received his M.Phil. in Chemistry in 2014 from the University of Cambridge working on density functional theory based molecular dynamics for calculating band alignment at electrode-electrolyte interfaces. In 2019, Andrew obtained a Ph.D. in Materials Science and Engineering from Stanford University, where he studied growth and characterization of germanium-tin based nano-wires for optoelectronics applications. While at Stanford, Andrew also worked on characterizing the structure and electrical properties of atomic layer deposited oxide interfaces using electro-chemistry and transmission electron microscopy. Andrew joined the group in July of 2019.  Andrew moved on from Penn in June of 2022, and will start as an Assistant Professor of Physics at the University of Missouri in the Fall of 2022.

Research Interests:
Dr. Andrew is interested in applications of in-situ TEM to catalyst materials. In-situ TEM is well-suited to track structural evolution of catalysts in real-time to provide better understanding of catalyst stability. Andrew is also interested in electron microscopy methods, including Electron Energy Loss Spectroscopy (EELS), 4D-STEM diffraction for strain mapping and defect characterization, and electron backscatter diffraction (EBSD) orientation imaging microscopy.