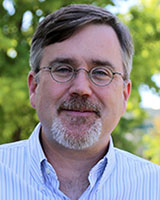 Eric A. Stach
Professor, Department of Materials Science and Engineering.
Director, Laboratory for Research on the Structure of Matter.
Singh Center for Nanotechnology
3231 Walnut Street, Philadelphia, PA 19104, USA.
 Email: stach@seas.upenn.edu
Phone: (+1) 215-898-2272
If you are interested in joining our group as an undergraduate or graduate student, a post-doctoral researcher or as a visiting scientist, please contact me via email: stach@seas.upenn.edu.  
Undergraduates @ Penn: I am always interested in speaking with Penn Undergraduates: feel free to contact me to set up a time to meet.
Potential Graduate Students, Post-doctoral researchers and Visiting Scientists: I will respond to all legitimate inquiries: by this I mean (1) you have actually looked at what we do in the group and have either relevant experience or (2) can articulate clearly why you think that you can contribute something to our efforts based on your prior background.  I am more likely to respond if you provide a brief note expressing why you are interested, as well as a CV.